Edgar Allan Poe House – National Historic Site
Posted on October 18, 2018
"I became insane, with long intervals of horrible sanity." -- Poe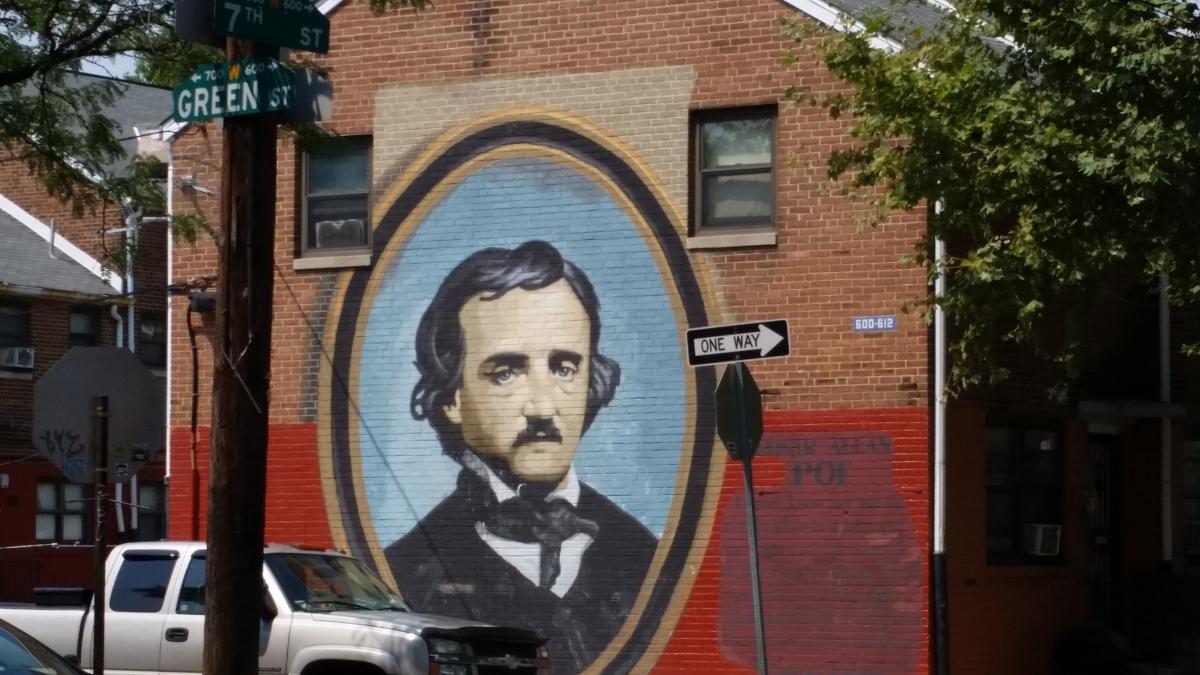 Related Posts:
Biographical Details
Place of Birth: Boston, Massachusetts
Date of Birth: January 19, 1809
Place of Death: Baltimore, Maryland
Date of Death: October 7, 1849
Buried: Westminster Burial Ground in Baltimore, Maryland
Edgar Allen Poe (1809-1849) is known as the "Master of the Macabre," the Stephen King of his day, and the forerunner to many other modern horror writers.  Poe is regarded as the father of the modern detective story ("Murders in the Rue Morgue") and he created the modern genres of mystery, horror and science fiction.
At the Edgar Allan Poe house, you'll find the former residence of Edgar Allan Poe, who penned some of his best works while he lived in Philadelphia from 1838 to 1844. During his six years in Philly, Poe had various residences, including at the house on 7th street where he lived.  Today, the Edgar Allan Poe house is a National Historic Site maintained by the National Park Service that is free and open to the public.  
Edgar Allan Poe lived in this red brick home for about one year on 7th Street with his wife, Virginia, and his mother-in-law, Maria Clemm. During that time, Poe wrote The Black Cat, which describes a basement frightfully familiar to the one on 7th Street.
Poe's writing has been described as dark, macabre, horrifying, ahead of its time, creative and brilliant. As a result, Poe has attracted a global audience for his work, which still resonates with people today.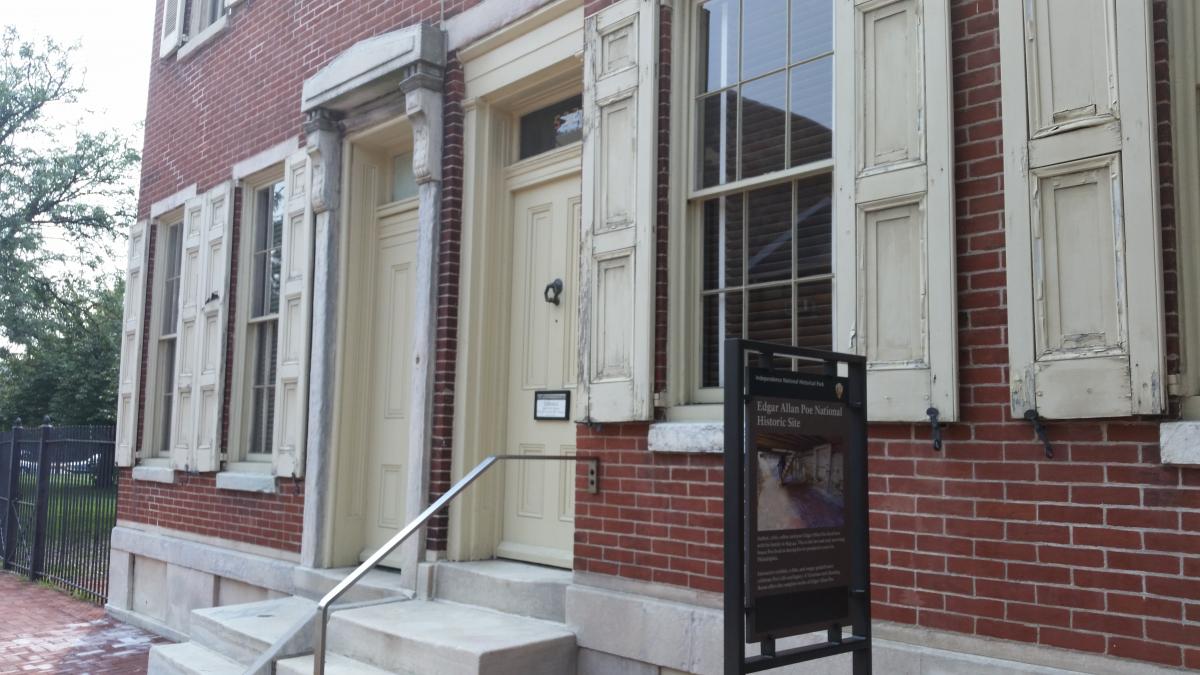 1838 – 1844
In spite of extraordinary bad luck, personal demons and his wife Virginia's tragic illness, Poe exhibited amazing grit and resilience that enabled him to have his most productive 6 years of his career while he lived in Philadelphia.
  
Charles Dickens
In 1842, while Charles Dickens was touring Philadelphia, Poe met with Dickens at the United States Hotel at 4th & Chestnut Streets.  Poe and Dickens discussed literature and the need for an international copyright law to protect the creative works and rights of all authors.
 
Walnut Street Theatre
The Walnut Street Theatre at 8th & Walnut produced a short play based on Poe's mystery story, "The Gold Bug". Poe seemed to have a fond affection for walking along the Wissahickon Creek, which suggests that he was inspired by his walks when he wrote "Morning on the Wissahickon." 
"The boundaries which divide Life from Death are at best shadowy and vague. Who shall say where the one ends, and where the other begins?" -- Poe
"Deep into that darkness peering, long I stood there, wondering, fearing, doubting, dreaming dreams no mortal ever dared to dream before." -- Poe
 
Poe in Philly
Poe first came to Philadelphia in 1829, and he stayed at the old Indian Queen Hotel (15 S. 4th Street).  Later on, Poe moved to Philadelphia with his wife, Virginia, who was also his cousin. Poe married Virginia when he was 26 and she was only 13, and she died of tuberculosis at 24 years of age.  
In 1838, Poe resided near 16th & Locust, and gathered with other writers at the old Falstaff Hotel on 6th Street near Chestnut Street.  Poe then lived around 2502 Fairmount Street, and moved into his most famous home in 1843 at 234 N. 7th Street.  In 1849, Poe stayed with his friend, John Sartain, at 728 Sansom Street. At that time, Poe is said to have looked suicidal, spoke of gruesome hallucinations of his mother-in-law being dismembered, and other terrifying tales.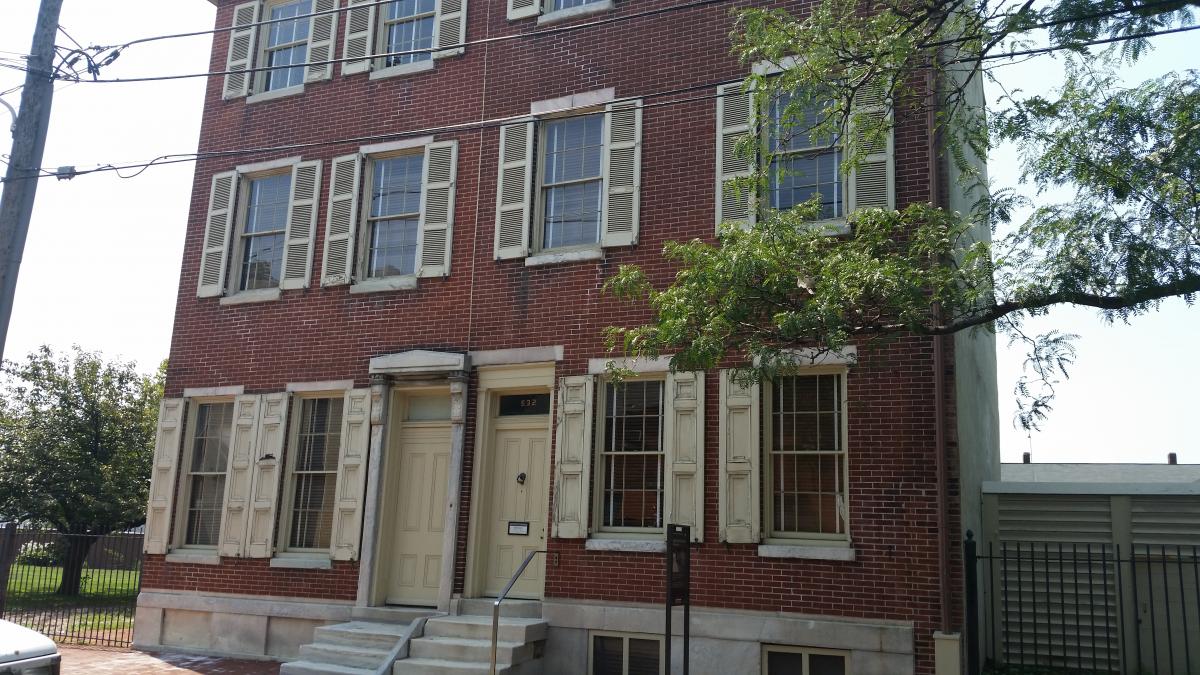 Operating Hours
Friday-Sunday: 9AM-12PM, and 1PM-5PM
Closed: Monday-Thursday
Insider Information
If you are interested in learning more about Edgar Allan Poe, you should take our evening tour, the Spirits of '76 Ghost Tour!  On the Spirits of '76 Ghost Tour we'll tell you about Poe's life in Philadelphia and share with you one of his most terrifying tales.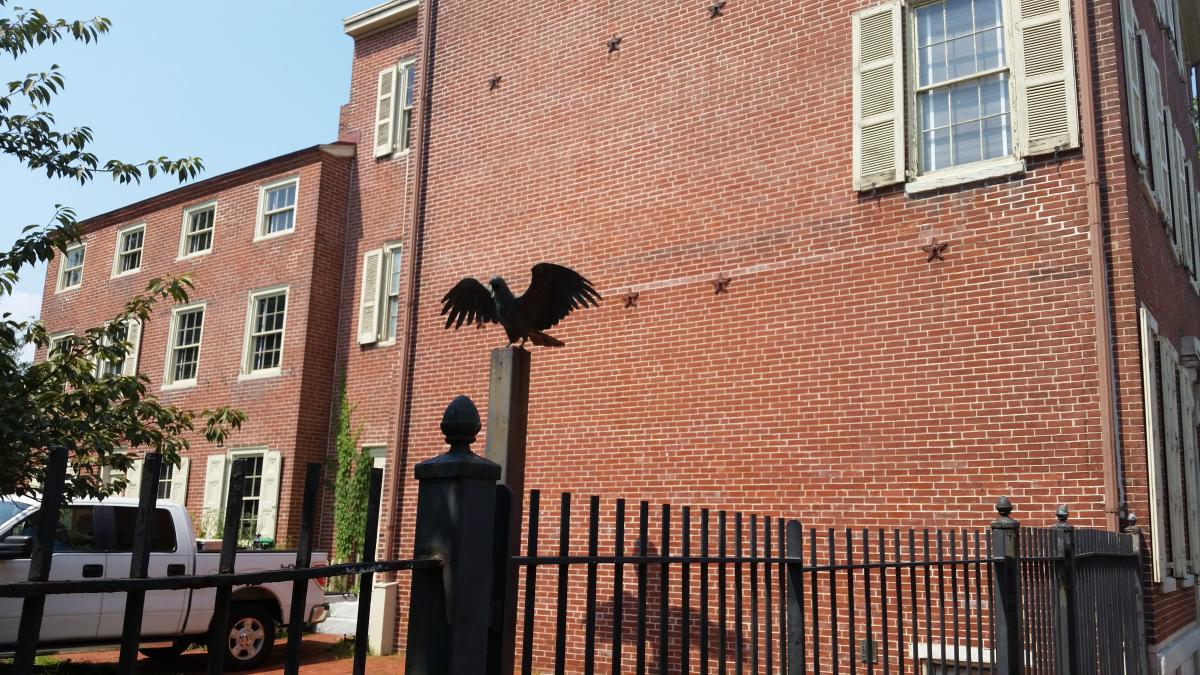 How to Get There
The Edgar Allan Poe National Historic Site is very conveniently located to the National Constitution Center where The Constitutional Walking Tour starts and ends.  The Edgar Allan Poe house is just 0.6 mile away from the Constitution Center.  Head North on 6th Street towards Callowhill, make a left on Callowhill heading West and make a right on 7th Street heading North. Walk towards Spring Garden, and the Edgar Allan Poe house is located at 7th & Spring Garden. 
Additional Information
532 N. 7th Street
Philadelphia, PA 19123
215.965.2305