Posted on February 4, 2019
Related Posts: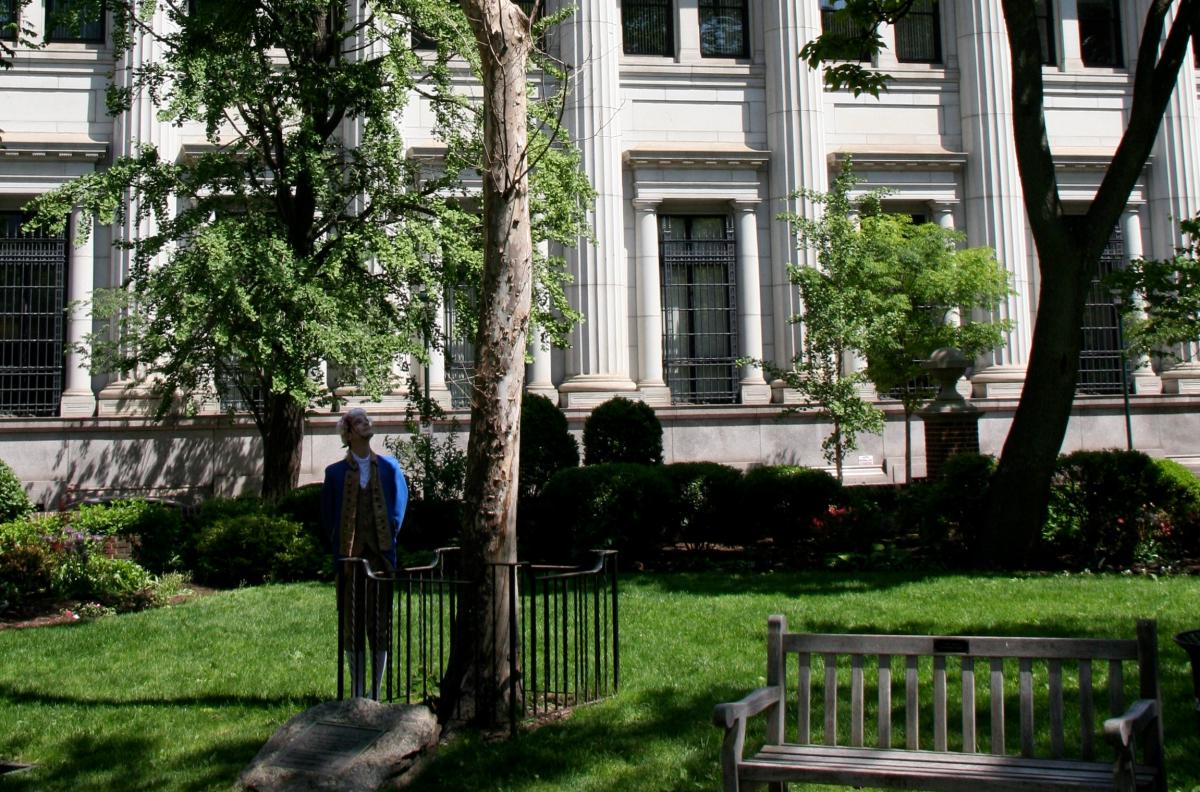 The Bicentennial Moon Tree was created from seeds sent into space with the Apollo 14 launch in January 1971. When NASA returned the seeds to earth, the seeds were germinated by the United States government. One of the Moon Trees was planted in Philadelphia to celebrate the United States Bicentennial in 1976.
Not only did the original Bicentennial Moon Tree end up dying (it was replaced by its own clone in 2013), but so did many other visitors to Philadelphia during the Bicentennial in a terrible medical mystery with Legionnaire's Disease.  Hear more about their spirits in the "Story of Hotel Horrors" on the Spirits of '76 Ghost Tour!
Additional Information
Bicentennial Moon Tree
Washington Square
Philadelphia, PA 19106