Posted on February 4, 2019
Related Posts: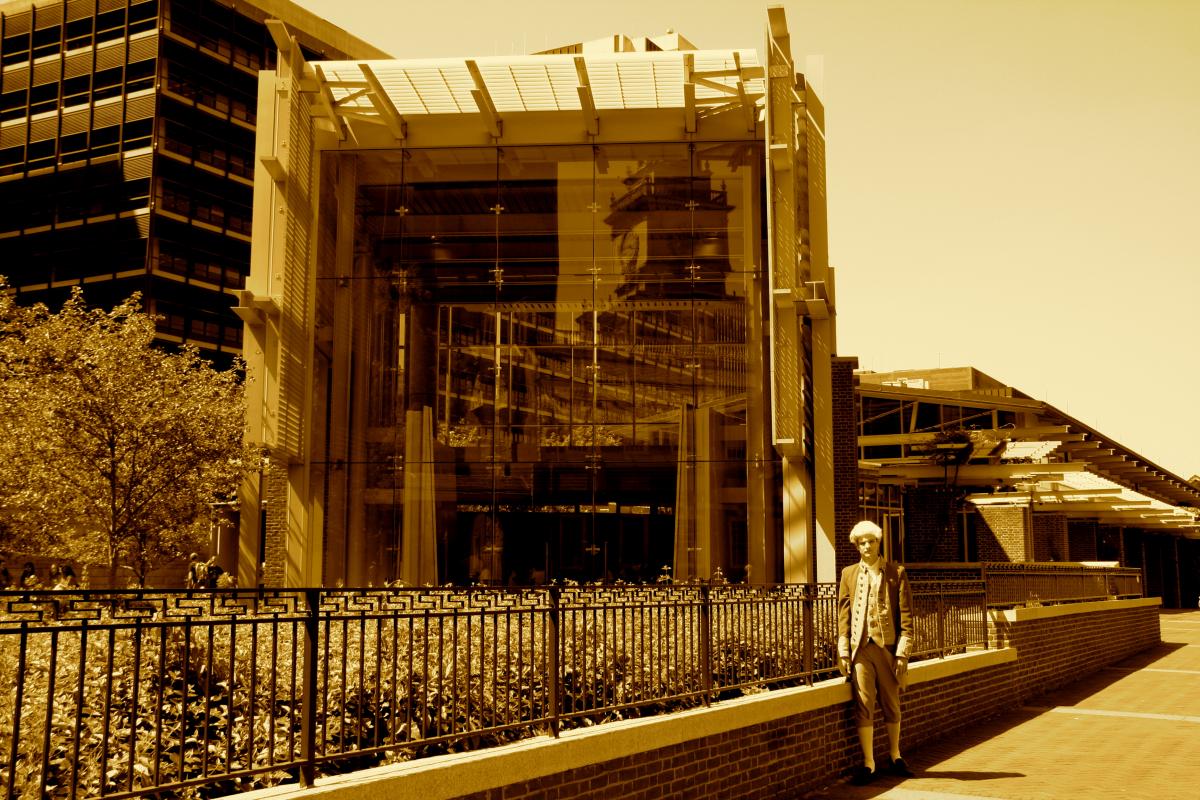 The Liberty Bell was the official bell of the Pennsylvania State House which we now call Independence Hall. The bell used to hang up in the Bell Tower, and they rang it not only to announce the time of day, as well as for public announcements. The bell has a Biblical inscription which reads, "Proclaim liberty throughout the land unto all the inhabitants thereof." The Liberty Bell is famous for its cracks (and it's had several); the bell cracked the first time that it was ever rung in 1752. Then the Liberty Bell had to be completely recast. It cracked again in 1753 and was eventually silenced by a crack in 1846, when the bell was rung to celebrate President George Washington's birthday, and it never rang again! The Liberty Bell is believed to have rung to announce the first public reading of the Declaration of Independence on July 8, 1776, and it was used as an early symbol of the Aboloition Movement. Over the years, the Liberty Bell has become an international icon of liberty and freedom.
As such an important symbol of America, the Liberty Bell can stir very strong feelings and deep passion... sometimes even bordering on the insane! Learn more about the spirits that may inhabit the Liberty Bell in the "Story of the Demons of Our Founding Fathers" on the Spirits of '76 Ghost Tour!
Additional Information
The Liberty Bell
Chestnut Street between 5th and 6th Streets
Philadelphia, PA 19106