Posted on February 4, 2019
Related Posts: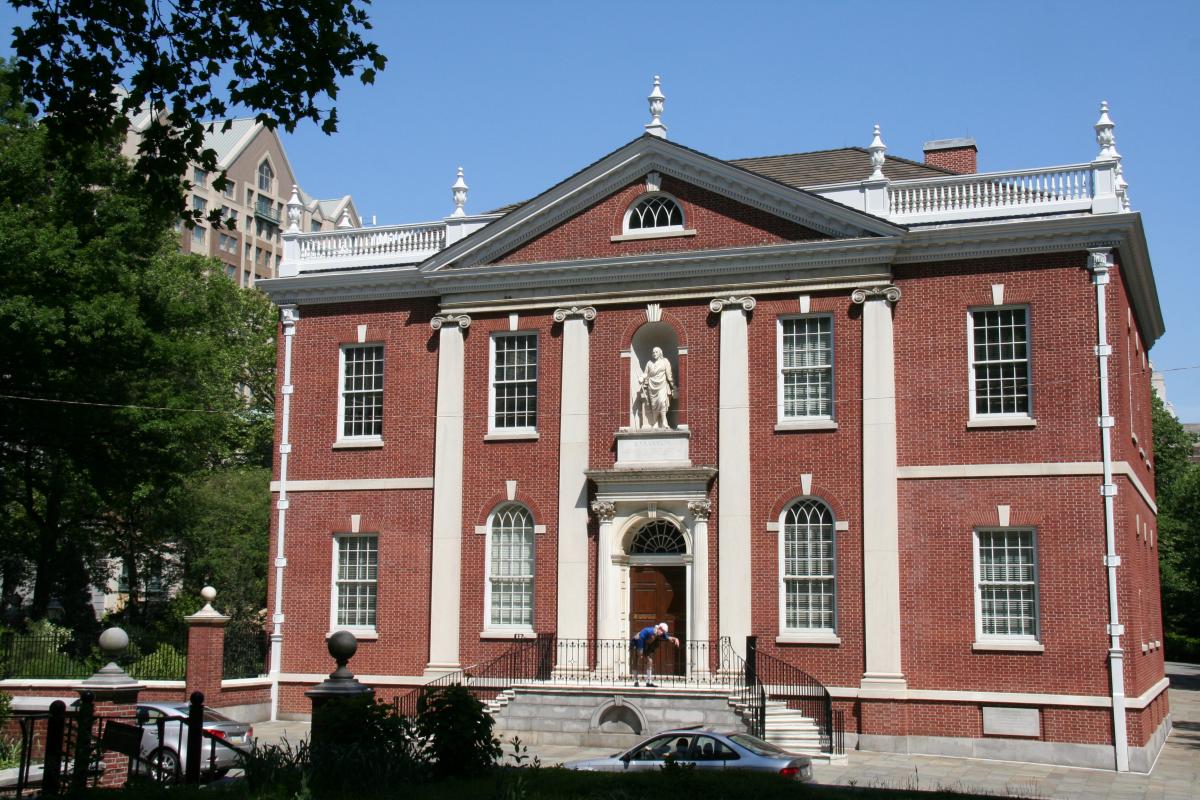 The Library Company of Philadelphia was founded by Franklin in 1793, and it was the first public library in America. The Library Company was housed on the site of Library Hall from 1790 to 1880; the Library Company served as the Library of Congress from 1774 to 1800.
Founding Father Benjamin Franklin is rumored to still haunt Library Hall, which includes a statue of Franklin wearing a toga, perched just above the main entrance.  Hear more about Franklin's influentional library and his restless spirit in the "Story of Ghost of the Benjamin Franklin" on the Spirits of '76 Ghost Tour!
Additional Information
Library Hall
105 South 5th Street
Philadelphia, PA 19106